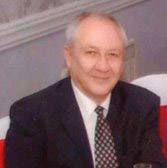 Alan Craig
SCOTTISH SNOOKER COACH EDUCATION SCHEME
The Scottish Snooker Coach Education Scheme will be launched in September 2012 and anyone interested in becoming a Foundation Coach is invited to register their interest and apply for the first coaching seminar.
The objective is to develop a level of expertise and professionalism to support a coach to enable them to introduce the game to individuals or groups
The first weekend seminar is scheduled for 22nd & 23rd September at The Locarno in Edinburgh
Details of the scheme and the application procedure are detailed below. The official application form must be returned to the office address together with the appropriate fee.
Overview
The Scottish Coaching Scheme is aimed at taking participants from first contact with a full-sized billiard table, to a point where they understand and can apply the basic principles necessary to develop their game further.
Scottish Snooker will license and monitor coaches who are competent to deliver this specialist training and application is open to any person resident in Scotland who is primarily interested in coaching and developing novice players especially juniors.
The scheme is based on delivering a series of skill tests of increasing difficulty. These will include key shots and sequences necessary to play both snooker and billiards proficiently.
Scottish Snooker will supervise and monitor the scheme to verify coach performance, with a view to encourage participation at all levels and in Scottish Snooker competitions.
Benefits
In addition to receiving an NGB recognised certification, a Scottish Snooker Coach shall receive a number of benefits under their membership, including the following:
•Scottish Snooker will provide assistance for the purpose of recruiting students.
•Scottish Snooker will provide assistance with the marketing and promotion of the Coach's services
•Professional Indemnity insurance will be in place which will provide cover against claims of negligence whilst performing your duties up to a maximum single claim of £500,000.
•Coach members will have rights equivalent to those of an Individual member including entitlement to enter Scottish Snooker competitions at the entry fees available to individual members.
•The coach will have access to official Scottish Snooker coaching awards which can be used to mark progress of students through the examination structure.
Pre-Qualification
Some applicants will pre-qualify as A Scottish Snooker Foundation Coach by virtue of examinations already undertaken with other organisations. We currently recognise coaching qualifications from the following accredited certification bodies : World Snooker, IBSF and EBSA
Please note that we will recognise only internationally accredited schemes in this respect. Certificates of training/competence issued by other individuals or organisations will not be accepted.
Applicants supplying evidence of a current qualification to any of the above schemes will be processed without examination.
Examination
Applicants who do not pre-qualify will be required to undertake an examination, which also includes an appropriate level of induction to the scheme, and its practical application. For those without existing coaching experience, this may also be preceded by a training course from our training provider.
Scottish Snooker Coach training and examination will be provide by World Snooker Coach, Chris Lovell
Application
1) In the first instance, candidates should complete and return an application form together with the appropriate fee.
2) An early stage of the application will be to process a CRB check, and the candidate will be required to complete a statutory form for this purpose.
3) The application shall be processed on the assumption that the CRB checks will be negative, but should the check result in information which disqualifies the candidate from becoming a Scottish Snooker Coach then the process will be halted. In no case will membership be confirmed before CRB results have been evaluated.
4) Application details will be assessed by Scottish Snooker and our Examiner for acceptance. Candidates who are exempt from examination due to pre-qualification shall progress directly to final acceptance and certification
5) Successful candidates shall be sent an official notification letter, a certificate, and such other information as will allow them to commence their coaching activities immediately. This will be followed by sundry items associated with membership.
6) Where an applicant does not achieve membership status, by failure of the examination, or withdrawal from the process by the candidate, re-application will be permitted after a period of six months.
Certification
The scheme will develop to include various coaching levels of achievement and certification depending on experience, success and attendance at Sports Coach UK courses. The first grade on offer will be a Foundation Coach award.
Ongoing requirements
In order to maintain registration under the scheme, coaches must pay an annual subscription which will be due 1st July each year. This fee is currently set at £50 and provides for follow-up CRB checks at intervals as may be deemed necessary by Scottish Snooker.
The Coach will be required to deliver quarterly reports on their activities throughout the year
In addition to their own classes, Coaches will be required to deliver Scottish Snooker organised clinics in their area in order to develop and promote the game
Any coach who fails to deliver three consecutive activity reports will be considered to be inactive and suspended from further membership until we are advised that this status has changed. Suspended members are not subject to any fees, but re-examination may be necessary before reinstatement is made, depending upon individual circumstances.
Fees
A Coach Membership fee of £200 will be charged to cover the initial training and examination seminars, and will be due in two stages:-
Registration £ 80.00 (non-returnable, unless the seminar is cancelled or postponed)
Training and Examination £120.00
The registration fee must be paid at least 6 weeks before the seminar date, and the balance payable on or before the seminar date. Fees include CRB checks
Annual Registration Renewal £ 50.00
Contact Us:
Scottish Snooker
c/o Shandon Snooker
99 Slateford Road
Edinburgh
EH11 1QY
TEL; 0131 3370966