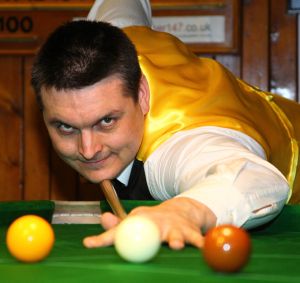 Masters Tour:Event 4: Sun 27th Jan: The Creamery
Creamery Falkirk; 3rd February 2013
Final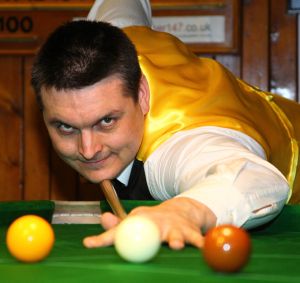 Craig McGillivray 4 v 1 Jim Rushforth
Semi finals
Craig McGillivray 4 v 2 Robert Miller
Paul Jamieson 3 v 4 Jim Rushforth
Last 8
Craig Mc Gillivray 4 v 1 Dougie Melrose
Pat McKinney 2 v 4 Robert Miller
Paul Jamieson 4 v 1 Robert Barbour
Scott Dunbar 1 v 4 Jim Rushforth
LAST 16
Craig MacGillivray 3-1 David Hutchison
Danny Maxwell 1-3 Dougie Melrose
Paul Shanks 0-3 Pat McKinney
Barry Campbell 1-3 Robert Miller
Paul Jamieson 3-1 Scott Hughes
Robert Barbour 3-2 George Cunningham
Scott Dunbar 3-1 George Smith
Mike Cameron 2-3 Jim Rushforth.
by Alan Craig » Mon Jan 21, 2013 5:00 pm
Register for 10.30am
The draw will be made and tables allocated by 11.00am
Scottish Snooker Masters Event 4 will take place @
The Creamery
Main Street
Bainsford
Falkirk
FK2 7NU
tel. 01324 636330
Tournament Structure:
MASTERS TOUR: 6 events Players must be 40 years of age on day of play.
Qualifying series for Home Internationals team, IBSF and EBSA events
Entry fees:-
5 Ranking Events £15 Entry plus £5 table fee
National Championship £20 Entry plus £5 table fee
Prize fund:-
70% of entry fees paid out
Seedings
Top players on current ranking list seeded into conference groups, 1 per group.
Conference group size will be 5 or 6 players. No of seeds depends on number of groups
Format
First 5 ranking events:-
• 1st Sunday: conference group stage : 4 matches x best of 3 frames, plus last 16 best of 5
• 2nd Sunday: last 8 & semis best of 7
• Following Wednesday: Final best of 7
Scottish National Championship:-
• 1st Sunday: conference group stage : 4 matches x best of 3 frames, plus last 16 best of 5
• 2nd Sunday: Last 8 and Semi Finals best of 9
• Finals day: Final best of 9